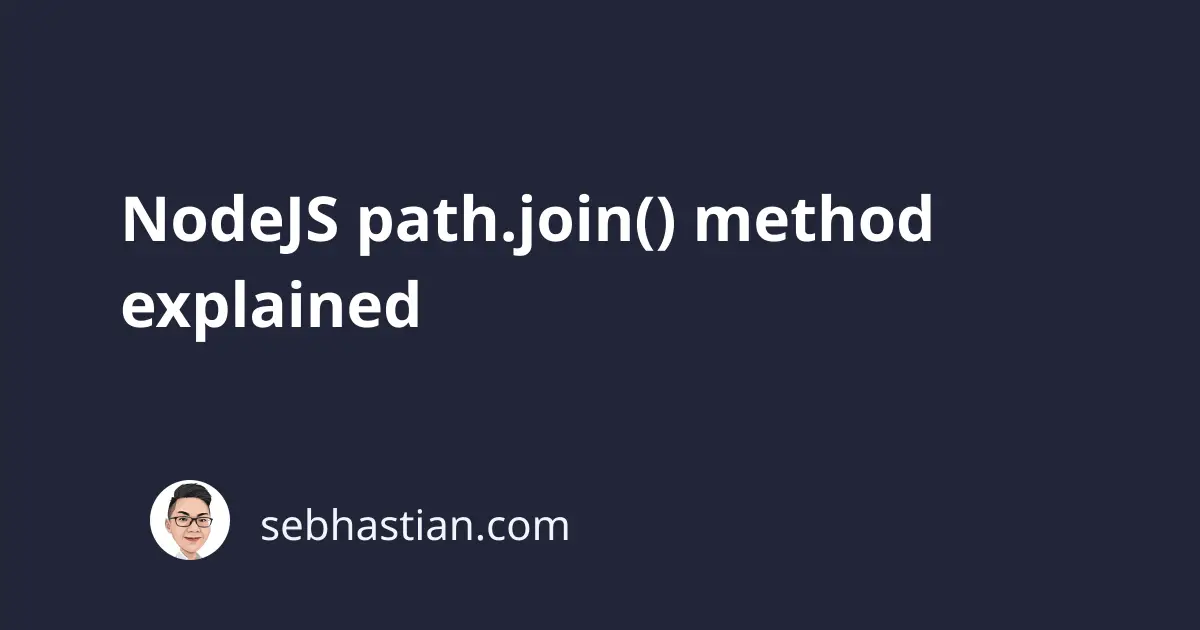 Every computer operating system has a file path that you can navigate using the command line.
The join() method from the path module in NodeJS provides you with a way to concatenate multiple path segments together to form a new path.
The join() method accepts as many path parameters as you need. The paths are specified as string types and separated by a comma.
The method will normalize the path segments and return a joined string path.
Here's an example of the join() method in action:
const

 

path

 

=

 

require

(

'path'

);







const

 

myPath

 

=

 

path

.

join

(

"users"

,

 

"admin"

,

 

"index.js"

);




console

.

log

(

myPath

);

 

// users/admin/index.js

When you want the path to go up instead of down, you can add the ../ before the name of the folder or file. Here's an example:
const

 

path

 

=

 

require

(

'path'

);







const

 

myPath

 

=

 

path

.

join

(

"users"

,

 

"admin"

,

 

"../index.js"

);




console

.

log

(

myPath

);

 

// users/index.js





const

 

anotherPath

 

=

 

path

.

join

(

"home"

,

"users"

,

 

"../admin"

,

 

"index.js"

);




console

.

log

(

anotherPath

);

 

// home/admin/index.js

And that's how the path.join() method works 😉